ABC COurse
From Anatomy to Animated Architecture, from Biomechanics to Biotensegrity,
from Classical to Connected.
ABC is the Anatomy Basic Course with a difference.
We discover that the fascia forms us in the "joined-up-writing" of our biology-in-motion and our biography-in-time. Presented in clear interactive lectures, practical activities, movement sequences and individual and partnership exercises this modular course (starting at Ground Zero and going in sequence from Level 1 - 4) answers; "'what is fascia?' and 'what is biotensegrity?' and how does it help me (and my clients) move better?" These tools are provided for you to work within your own scope of practice, enhancing and endorsing the logic of nature to assist your clients. There are also courses below, for all levels.

current courses available in the UK :
Brighton (next one starts October 2019),
Manchester (next one starts September 2019)
Maidenhead (date to be confirmed)
current courses available Worldwide in:
Paris and Athens


For a complete listing of all events and courses, please see EVENTS.

Contact Joanne with any questions
INTRODUCTION - GROUND ZERO
Ground Zero, Introduction to Fascia Fundamentals and Biotensegrity in 21st Century Anatomy. What we inherited in classical anatomy and why we are in a paradigm shift.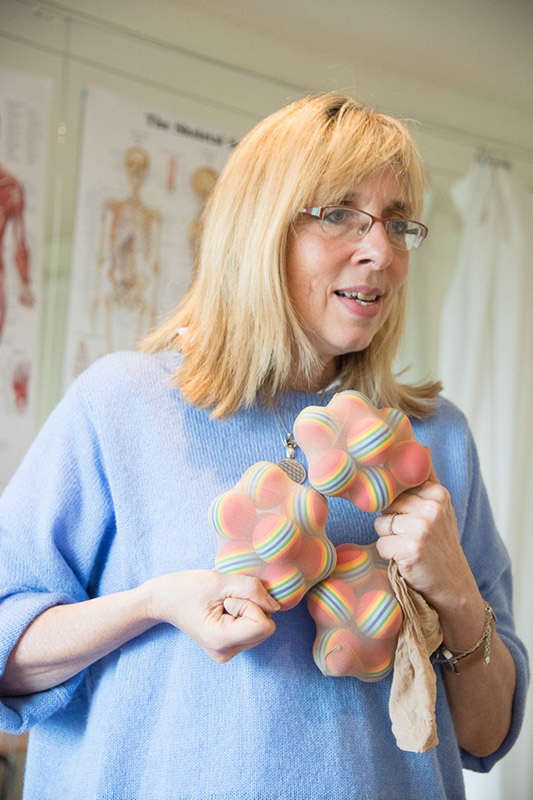 LEVEL 1 - FASCIA FUNDAMENTALS
Level 1, Taking Fascia Fundamentals to the next level and introducing Biotensegrity Basics, self-assembly and why these are essential to understanding living anatomy.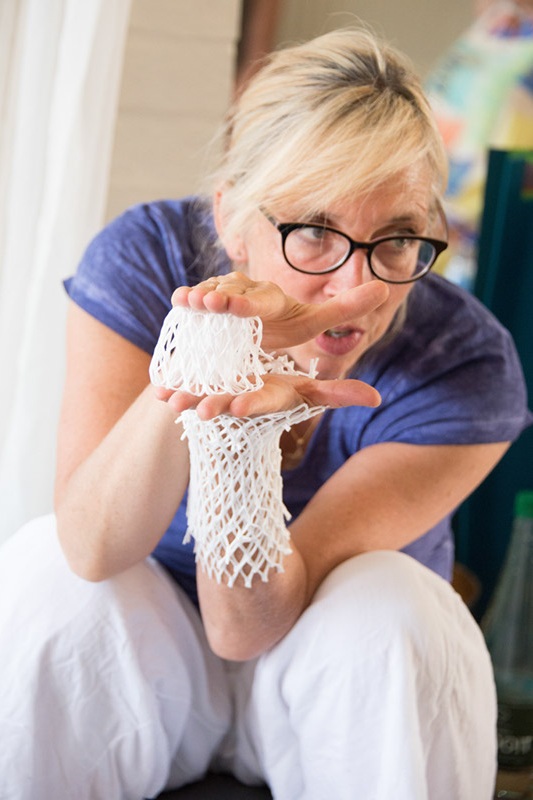 LEVEL 2 - BIOTENSEGRITY BASICS
Level 2, Beyond Biomechanics: understanding Connective Tissue Co-ordinates and the new Science of Body Architecture. We consider how to apply it in movement and manual practice.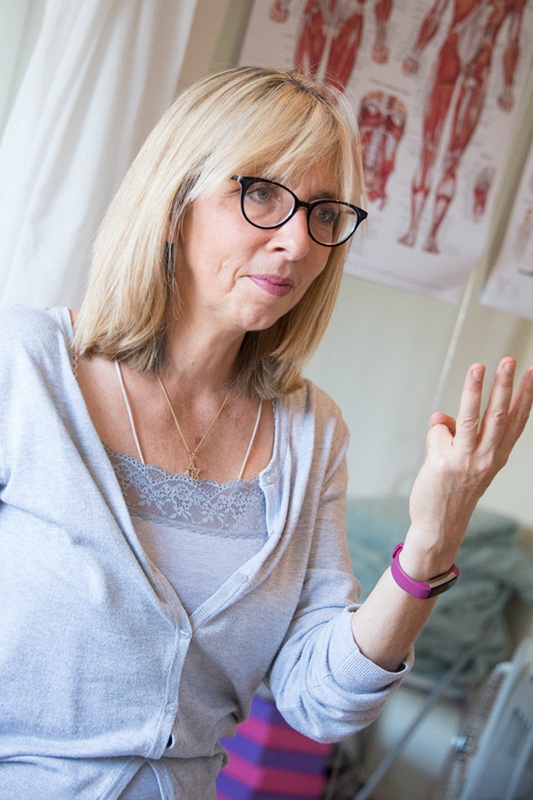 LEVEL 3 - SENSORY SIGNALLING
Level 3, Joining the Dots of the Neuromuscular System for Intelligent Motion and Self-regulation. Special Guest: John Sharkey.
LEVEL 4 - PAEDIATRIC PRINCIPLES
Level 4, Paediatric Anatomy: Children are not baby adults. What we need to know to teach them safely with Special Guest: John Sharkey.
POSTURE CLINIC (all levels)
From speed to stillness, animating the postures in Yoga, Pilates and other movement modalities, to enhance biomotional integrity and self-regulation.
POSTURE PROFILING (all levels)
Level 2 Optional Course: Posture Profiling - learning to recognise your clients' unique movement signatures, fascia type and personal profile.
CLASS MANDALAS (all levels)
Using the principles behind Biotensegrity to create Class Mandalas and Posture Sequences in easy ways, as you chart progress and learn to love your class preparation.
ELASTIC BREATH CYCLE
(all levels)
The Elastic Breath Cycle includes simple Breath Assessment techniques to optimise client integration, in any movement modality. The cycle is simple and health enhancing for all classes.